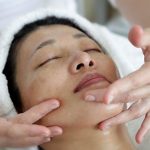 Our skin is our largest organ in our body and regenerates itself completely many times during our life spans. It is therefore important to professionally care for our skin and to incorporate positive skincare practices into everyday life.
Facials 
Your skin is constantly under stress from pollution, the weather, the sun and yes, even aging. Our customized facials will deep clean your pores, gently clear acne and will reduce the look of fine lines and wrinkles.  After a thorough consultation, we will design a personalized treatment that will include a relaxing massage to the face, neck and shoulders as well as a cooling mud mask. With this service, your skin will toward balance and reveal its natural beauty. 
Waxing
Sheek Salon offers an array of waxing services to get rid of unsightly hair: From full-body waxing to precision eyebrow shaping, we do it all quickly and virtually painlessly.
We recognize that waxing is a very personal experience, and everyone is unique. Whether you're a long-time client or a first-time guest, we aim to help you feel comfortable by educating you about the process and to advise you about proper after care.
A microderm facial starts by buffing away the uppermost layers of dead skin cells and debris. The procedure is then followed by a traditional facial. The benefits are many: the softening of fine lines and wrinkles; smoothing of course, textured skin; decreased appearance of scarring and decreased pore size. It also reduces superficial hyper-pigmentation, also known as age spots. Your skin will appear brightened and radiant!
Microblading
It doesn't matter if you like them arched and feathered or straight and bold, eyebrows are arguably the most important facial feature. For those who aren't naturally gifted with thick, full eyebrows, there's a service that can help: microblading. Microblading (permanent eyebrow make up) is a method of applying of semi-permanent make-up by manually inserting pigment into the upper layers of skin to give the impression of fullness and shape to the eyebrows. Micro-blading is similar to a tattoo but the process is relatively painless and the results usually last for only a couple of years – but can be maintained and kept for longer with touch ups, usually one a year. 
Laser Hair Removal
You want soft beautiful silky skin but are tired of tweezing, shaving or waxing? Why not try laser hair removal?
Laser hair removal involves the use of pulsating light to zap and eliminate unwanted hair permanently from your face and body while protecting the surrounding tissues. It also prevents potential regrowth. This technology is safe, painless and highly effective on a variety of hair colours, ethnicities and body parts.
Laser hair removal treatments can be to any part of the body such as the face, arms, legs, navel/belly, etc. It can be safely used on sensitive areas such as the upper lip, chin, cheeks and the bikini area (Brazilian). While results will vary depending on the person, most women can be permanently hair-free after 5-6 treatments.
The cost of laser hair removal is based on the area being treated. Our free consultation with a Certified Esthetician who is also a Registered Practical Nurse, can help you achieve the results you are looking for.
Eyelash Extensions
Eyelash extensions can boost the appearance of your natural lashes and can give you a more captivating look while making you appear years younger. This is how it works. Each extension is attached to your natural lash one by one. A special glue is used for eyelash extensions which does not harm your natural lashes in anyway. Eyelash extensions can be used to give you a more natural or alluring look without the need for mascara. Since each eyelash extension will fall away once your own eyelash naturally sheds, we can fill in the lashes as they are needed, to maintain your vivacious look.
Trust our expert technician to accentuate one of your best features, your radiant eyes!
Henna
Henna is the artistic application of a natural and temporary dye to the skin or hair. Henna is popular around the world and has been used to adorn women's bodies as part of social and holiday celebrations for thousands of years. Having henna applied to your body feels as soothing as when someone gently and peacefully brushes your hair. Using light and gentle strokes we will leave you with a beautiful design and an amazing memory.
Lash and Brow Tint
Bring out the beauty of your eyes with lash and brow tints. You'll notice the difference immediately.
It's all about looking and feeling great and giving that great first impression.