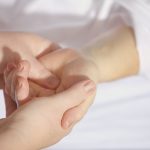 The power of human touch is healing. Massages often fall into the category of "luxury" expenses when in reality, these renewing experiences are just as necessary to the body as changing the oil is to a car. Everybody deserves and needs regular massages.
Enjoy a relaxing touch as we take away the tension and stress of everyday life. We listen to your needs and employ the proper techniques to deliver a truly therapeutic experience.  You'll enjoy benefits of:
Relief from back and neck pain
Reduced stress
Increased circulation
Improved range of motion
We invite you to experience the rejuvenating benefits of massage today and discover the positive effect it can have on your body and your well-being.